NEW NOW – WOW!
Gestalten jenseits von alten Vorstellungen - Krodita mittendrin.
Designing beyond old ideas - Krodita in the middle.
Krodita in Deutschlands renommiertesten Design Magazin
Gestalten jenseits von allen Vorstellungen. Focus der aktuellen PAGE – Deutschlands renommiertestes Design Magazin. Mittendrin: Krodita! Protagonistin im Rahmen des Artikels  WORK´n FLOW. Der Autor,  Journalist Markus Linden, untersucht und erfasst die Veränderung kreativer Workflows. Nicht zuletzt durch den  technischen Fortschritt, der Tablet und Co. zu Universalgeräten werden lässt. Zudem hat Linden hat vier Kreative interviewt, die er im Artikel, nebst Ihren ganz unterschiedlichen Arbeitsweisen und Projekten, vorstellt. Lisa Tegtmeier, Stephan Romhart, Maren Amini und  – meine Wenigkeit. Vielen Dank Herr Linden :-)!
Den informativen Artikeln und viele weitere spannende Inhalte in der aktuellen PAGE -> hier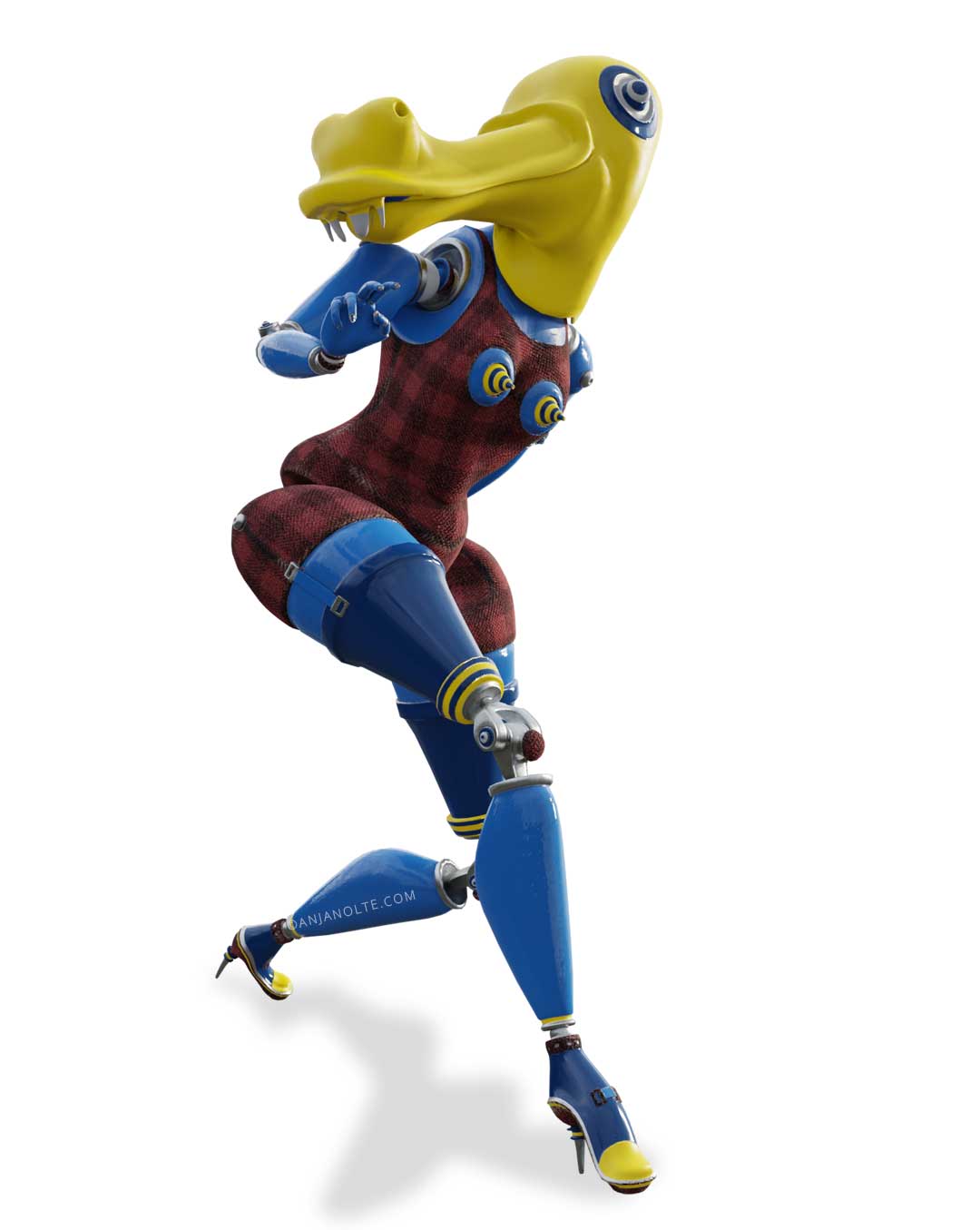 Krodita in Germany's most prestigious design magazine
PAGE – Germany's renowned design magazine – focuses in its current issue on the topic of design beyond all imagination. In the middle of it all is Krodita. Protagonist in the article WORK'n FLOW. The author, journalist Markus Linden, investigates and records the change in creative workflows. Not least due to technical progress, which makes tablet and co. universal devices. In addition, Linden has interviewed four creatives, whom he introduces in the article along with their very different working methods and projects. Lisa Tegtmeier, Stephan Romhart, Maren Amini and – yours truly. Many thanks Mr. Linden :-)!
The informative article and many more exciting contents in the current PAGE -> here
With the Adobe Aero project "Krodita", Anja Nolte has created a 3D art figure that can be visually placed in ever new contexts by the user and can be used playfully, politically or even artistically.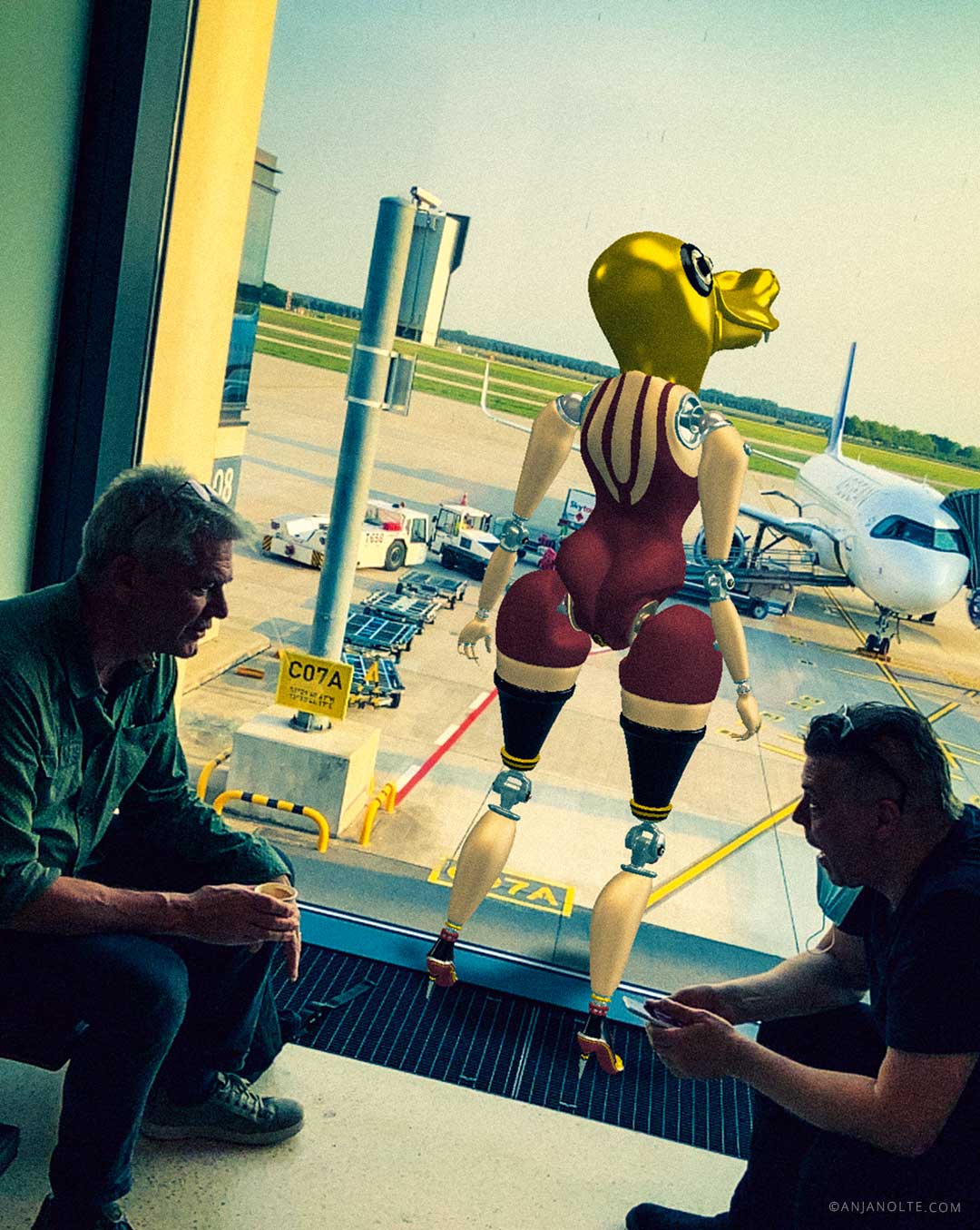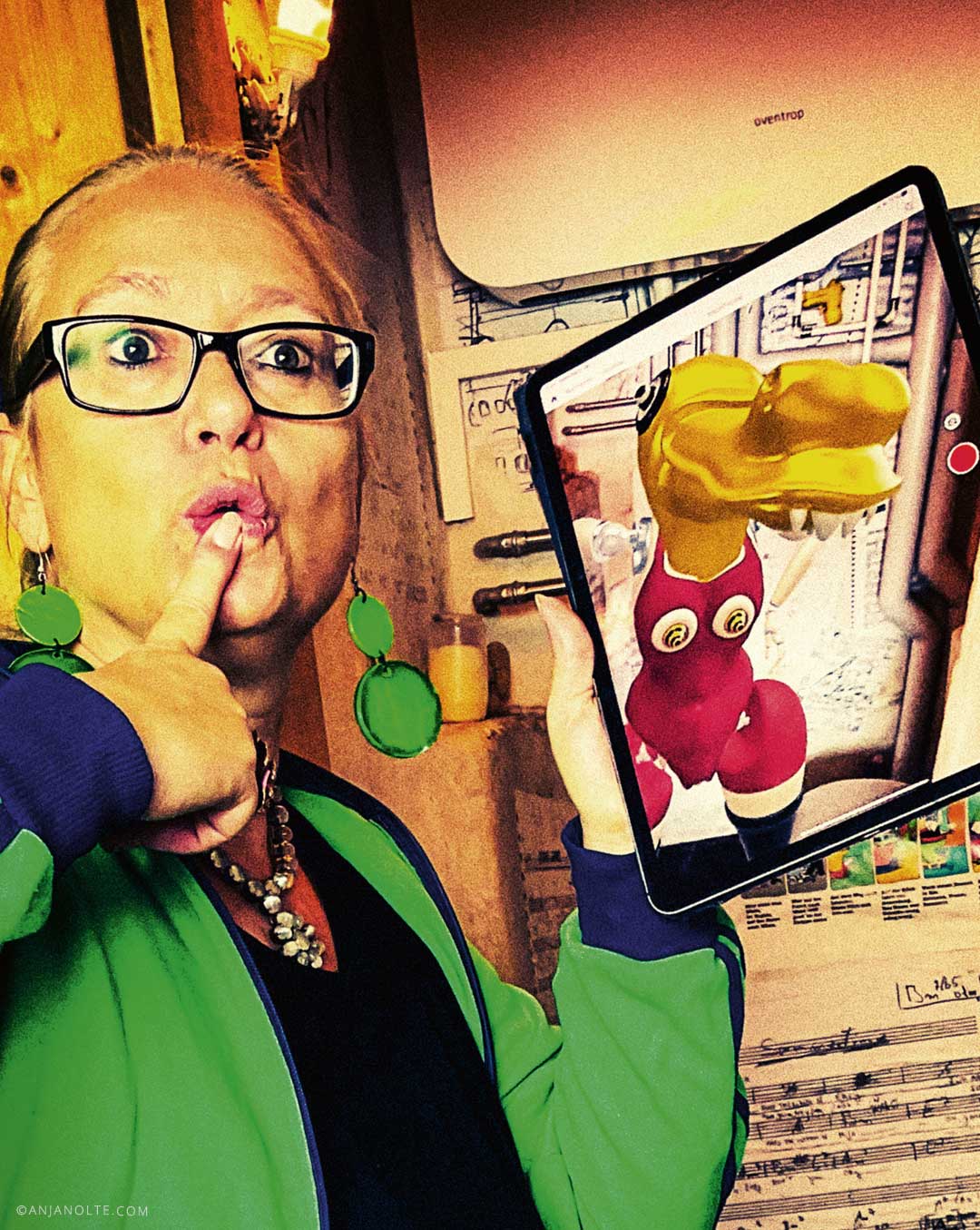 Krodita in AR sehen ------>
Scannen des QR code mit deiner iphone / ipad Kamera öffnet diesen Link in Aero.
Wenn Du kein Aero hast, wirst du vom appstore aufgefordert die App zu installieren. Kostet nix.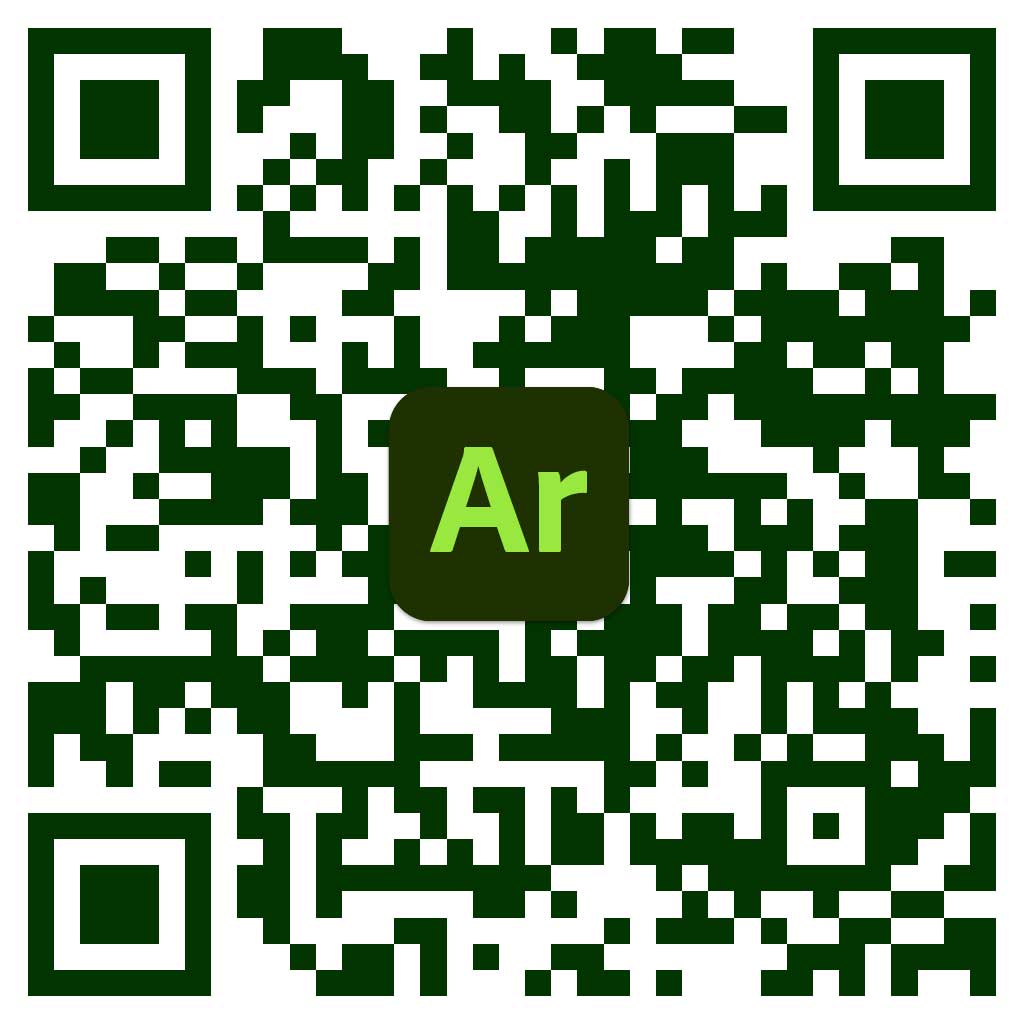 Krodita BETA Testpack
< ----- To see Krodita in AR
Look at this QR code with your iphone / ipad camera, and open the link in Aero.
If you don`t have Aero, install from App Store when prompted. Free.
Mit dem Adobe Aero Projekt "Krodita" hat Anja Nolte eine 3D-Kunstfigur geschaffen, die vom User visuell in immer neue Kontexte gesetzt werden kann und sich spielerisch, politisch oder auch künstlerisch einsetzen lässt.

Gefördert mit einem Stipendium durch die Stiftung Kulturwerk aus Mitteln der Beauftragten der Bundesregierung für Kultur und Medien im Rahmen von NEUSTART KULTUR.
Supported by a grant from the Stiftung Kulturwerk with funds from the Federal Government Commissioner for Culture and the Media as part of NEUSTART KULTUR.