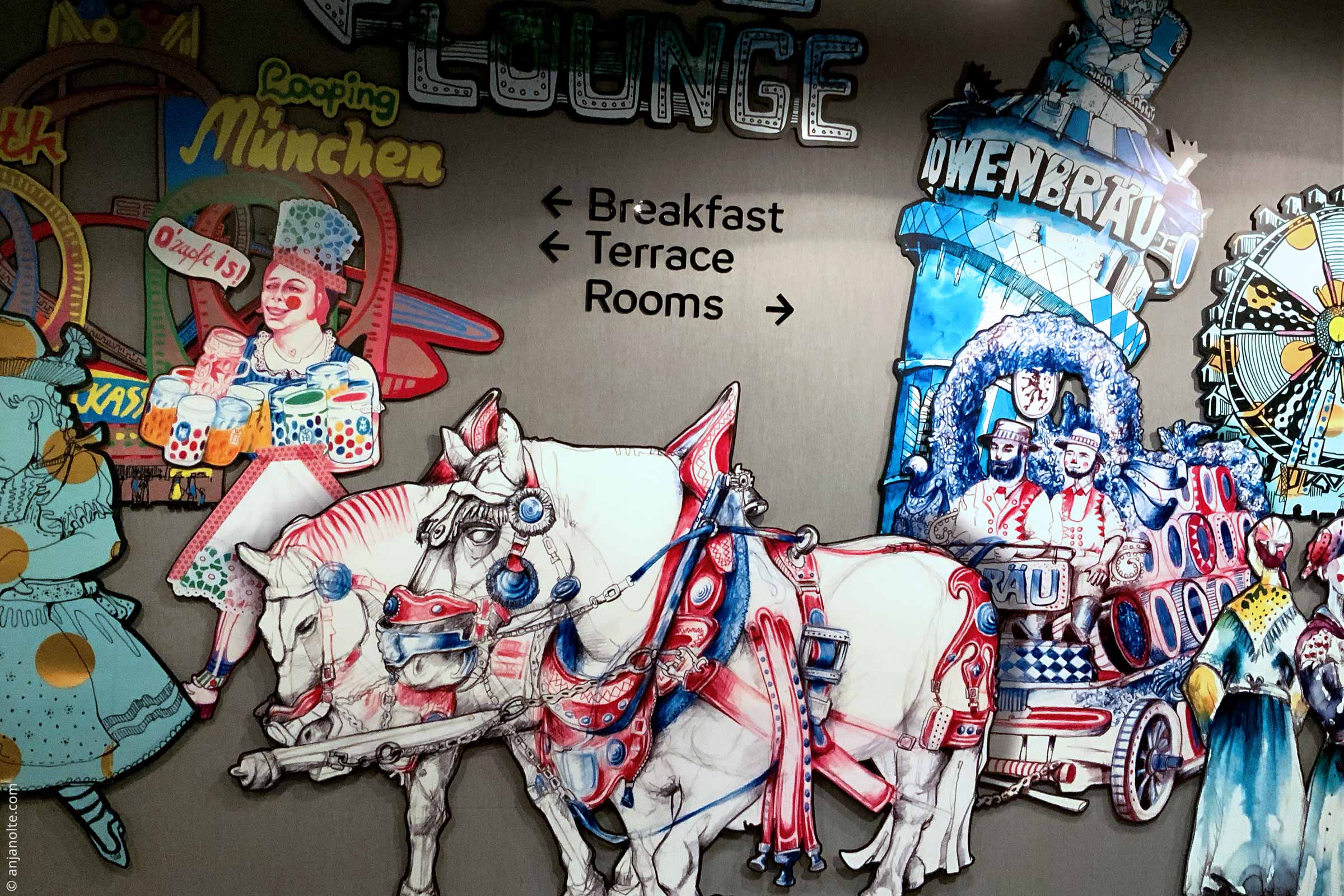 Oktoberfest im Haus
Endlich fertig: die komplett neu gestaltete Aufzugswand im Motel One München-Messe. Wo bis dato eine graue Wand war, erwartet den Besucher beim Öffnen der Aufzugstüren im zweiten Stock nun ein Blick mitten ins Oktoberfest. Meine Lieblinsgzeichnung mit dem Wiesnwirten Pferdegespann allen voran. O´zapft is! :-)
P.S. Im Motel-One gibt es noch viel, viel mehr Werke von mir ( siehe hier) und es ist natürlich mein absolutes Lieblingshotel in München, mit überaus charmantem Serviceteam noch dazu. Natürlich kann ich nicht umhin und lege Ihnen ans Herz – übernachtem Sie dort. Hier können Sie Zimmer buchen. Viel Vergnügen!
Oktoberfest – in house
Finally finished: The completely new designed elevator wall in the Motel One München-Messe. Previously a gray wall, visitors first sight after the openeing of the elevator doors is now the Oktoberfest. My favorite drawing with the Oktoberfest hosts team first. Cheers! :-)
P.S. At Motel-One there are many, many more works by me (see here) and it is of course my absolute favorite hotel in Munich, with an extremely charming service team. Of course I recommend you – spend the night there. You can book rooms here. Have fun!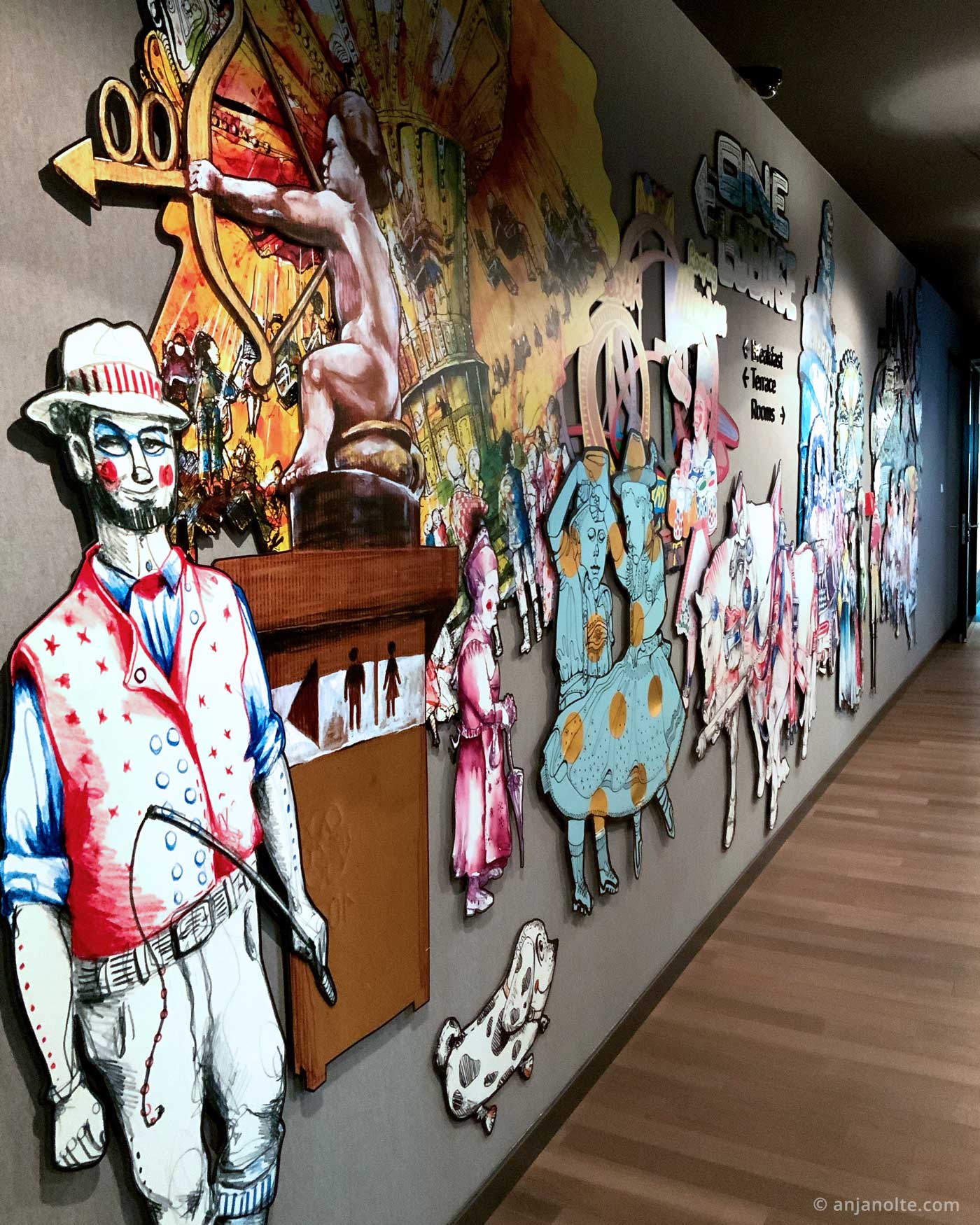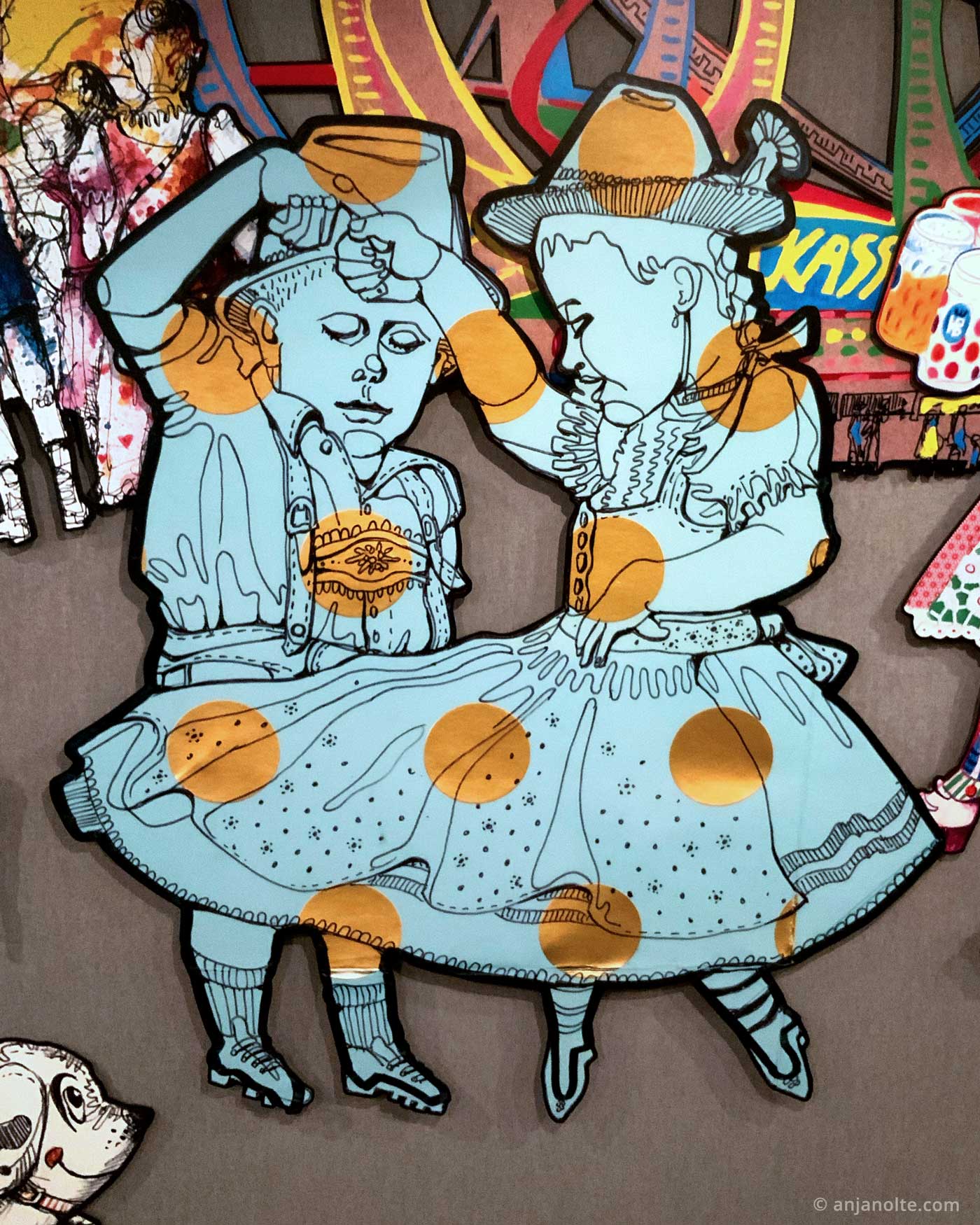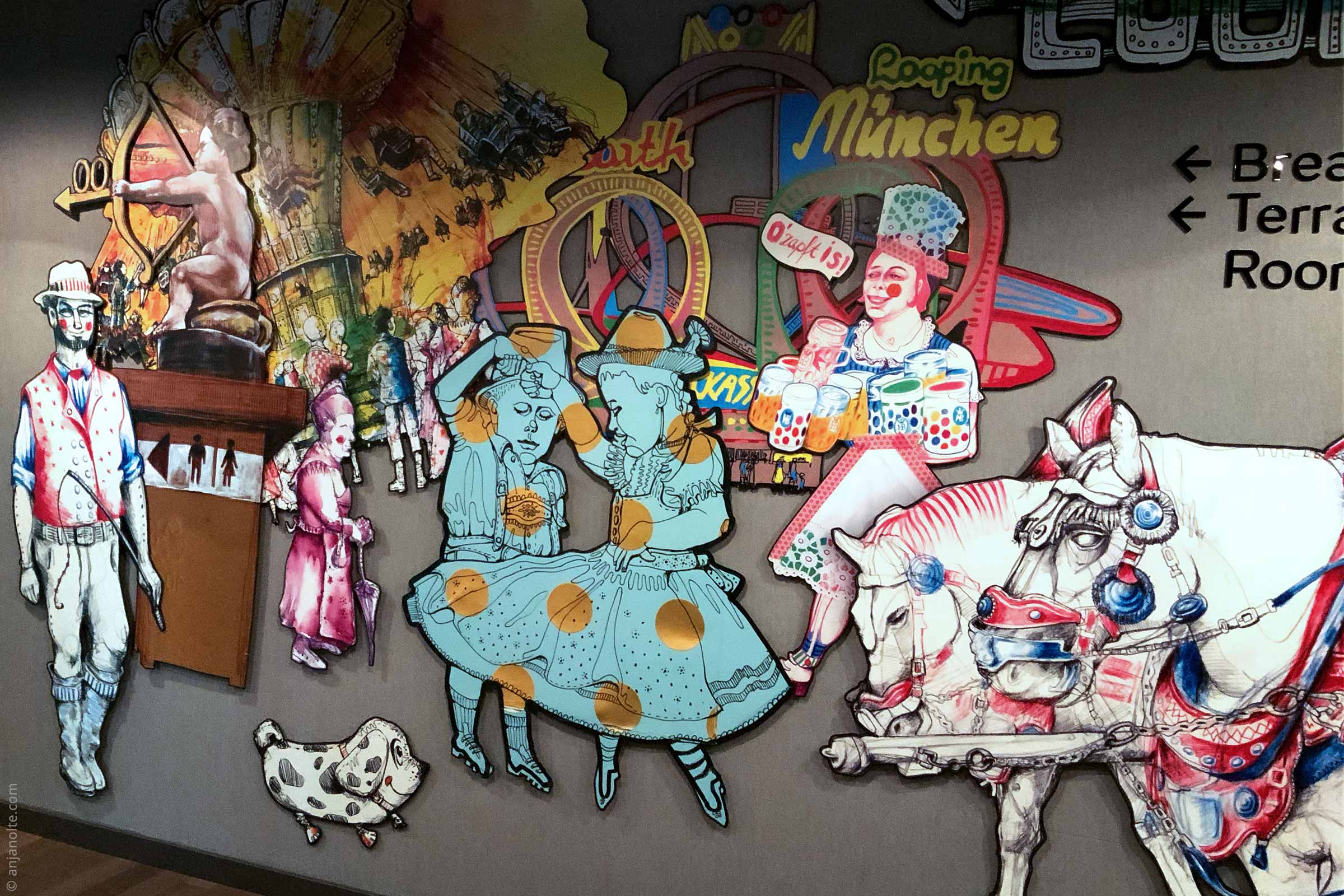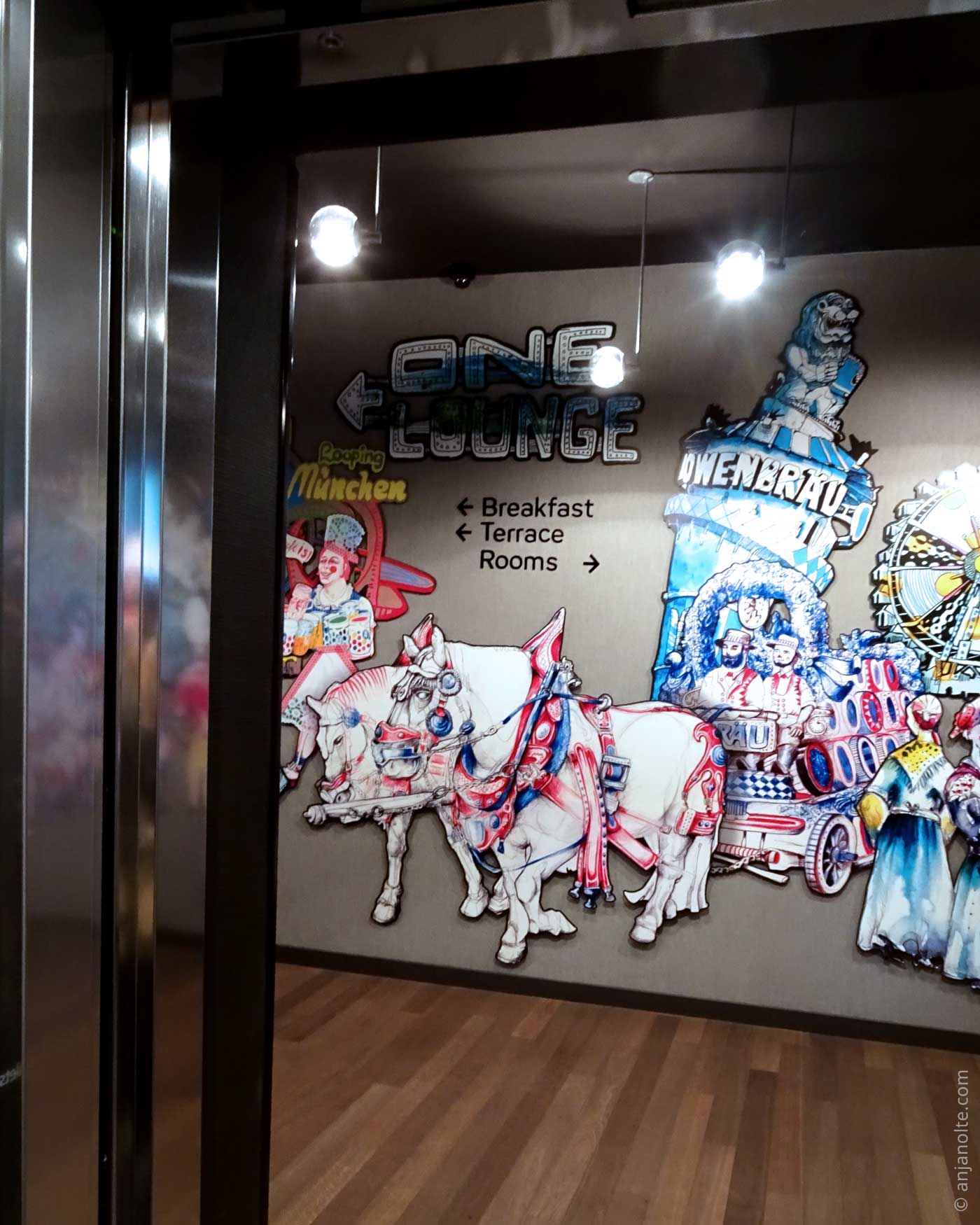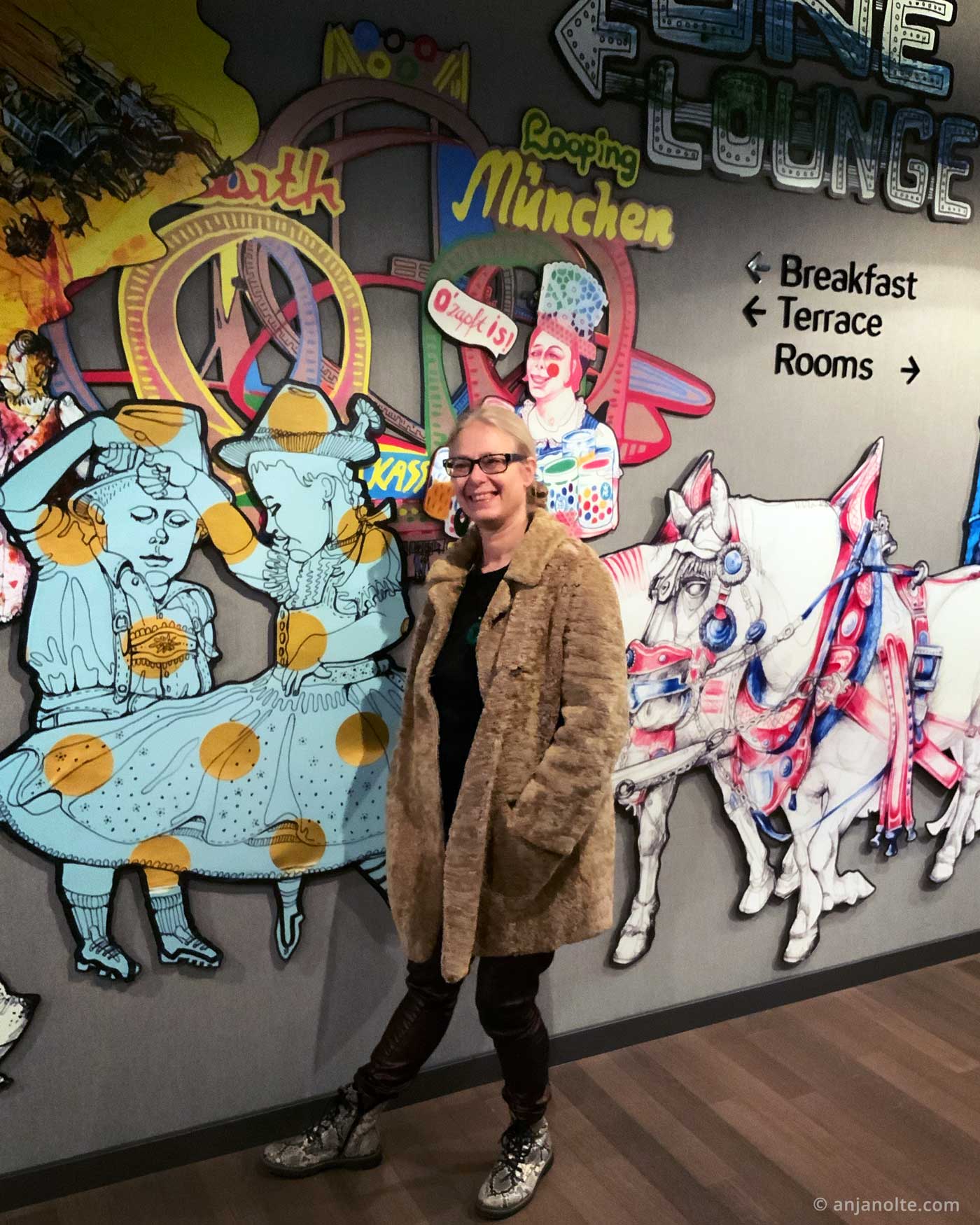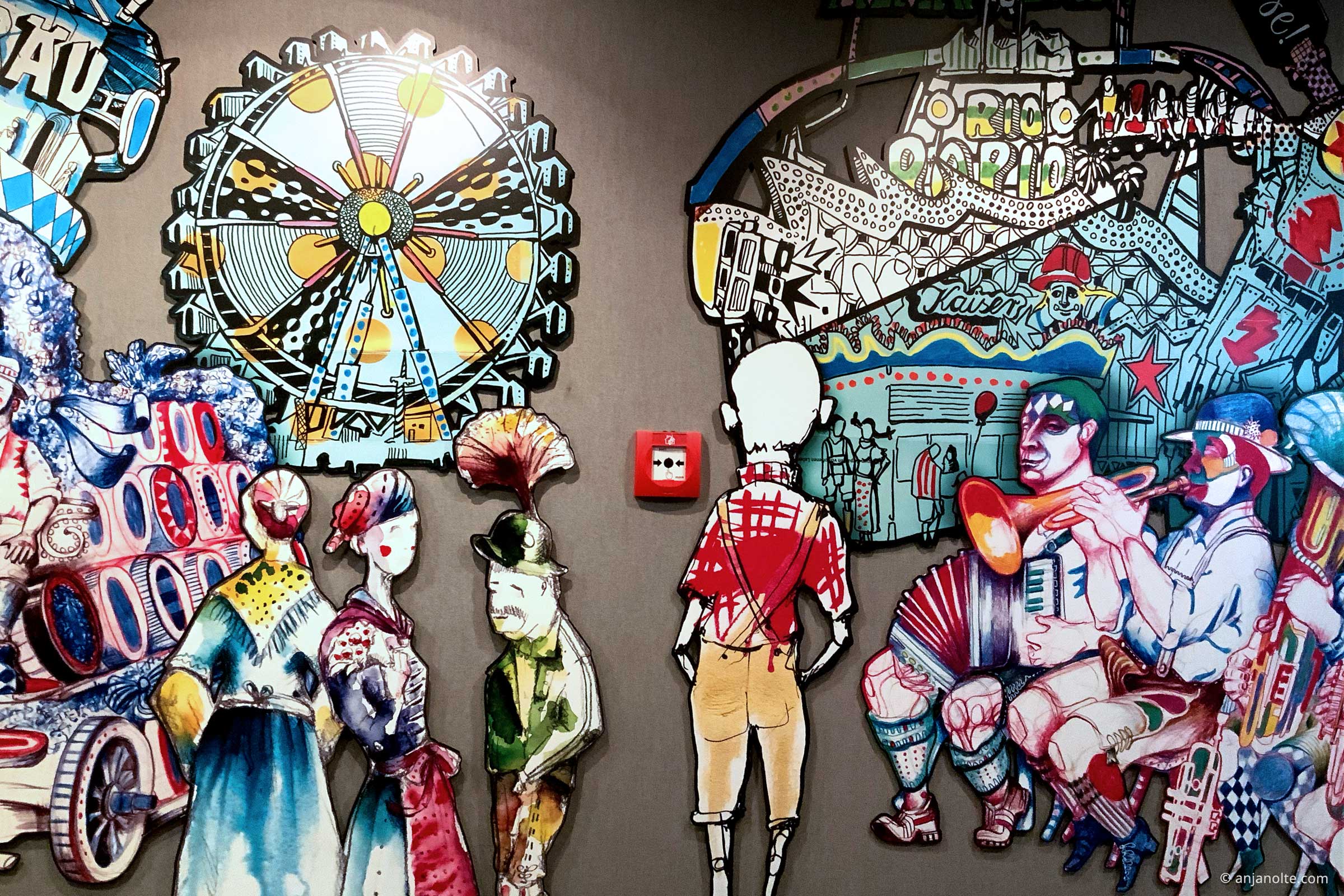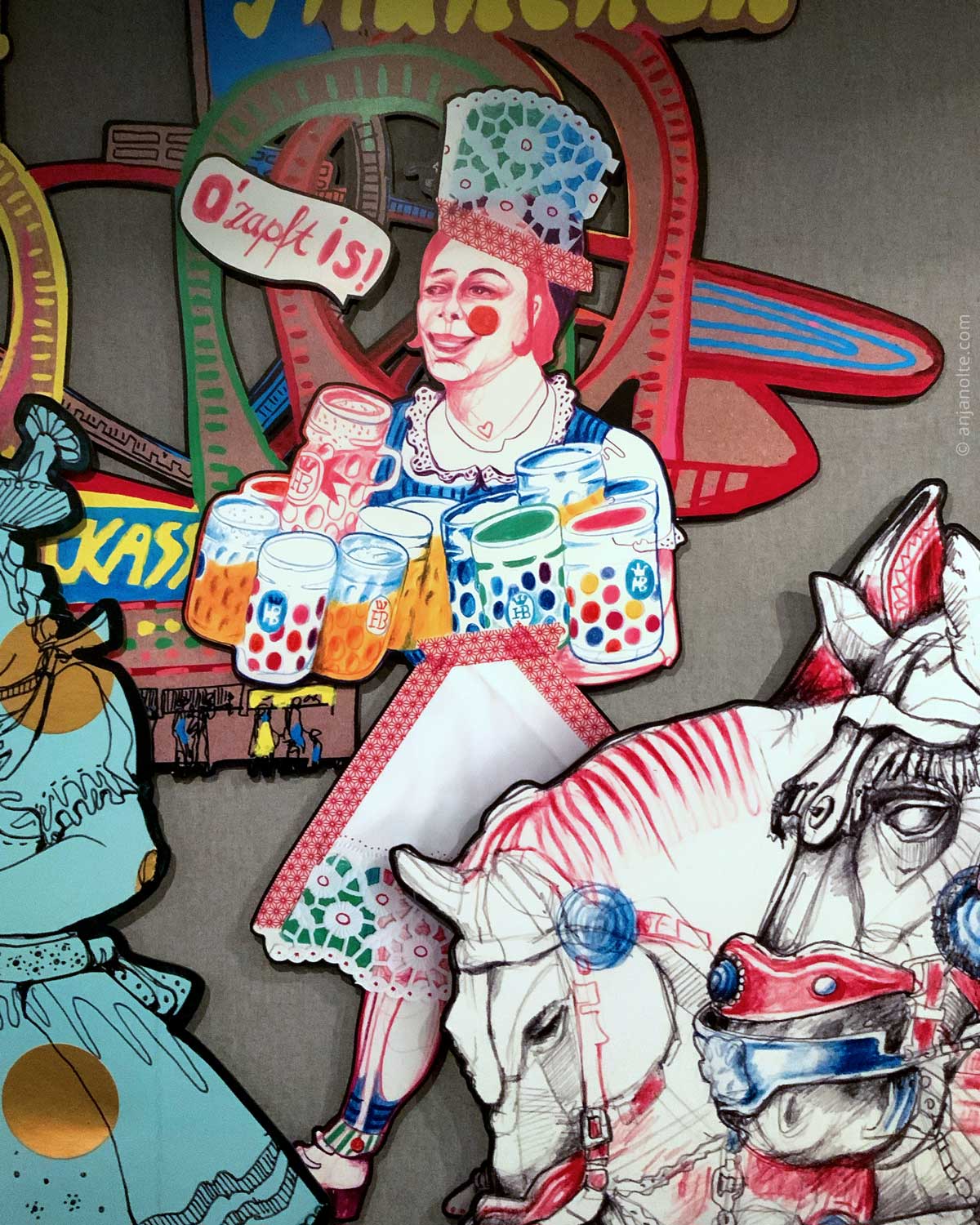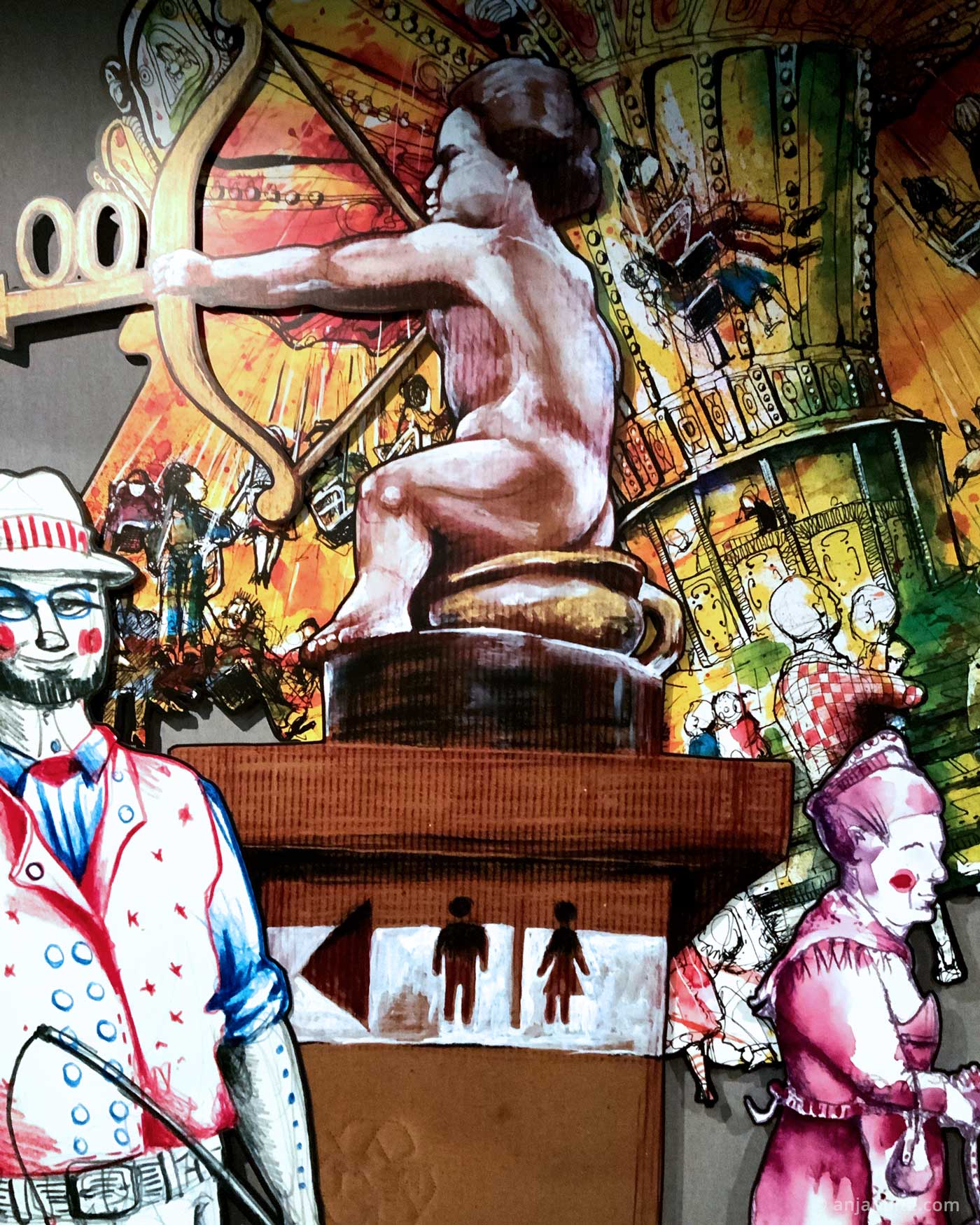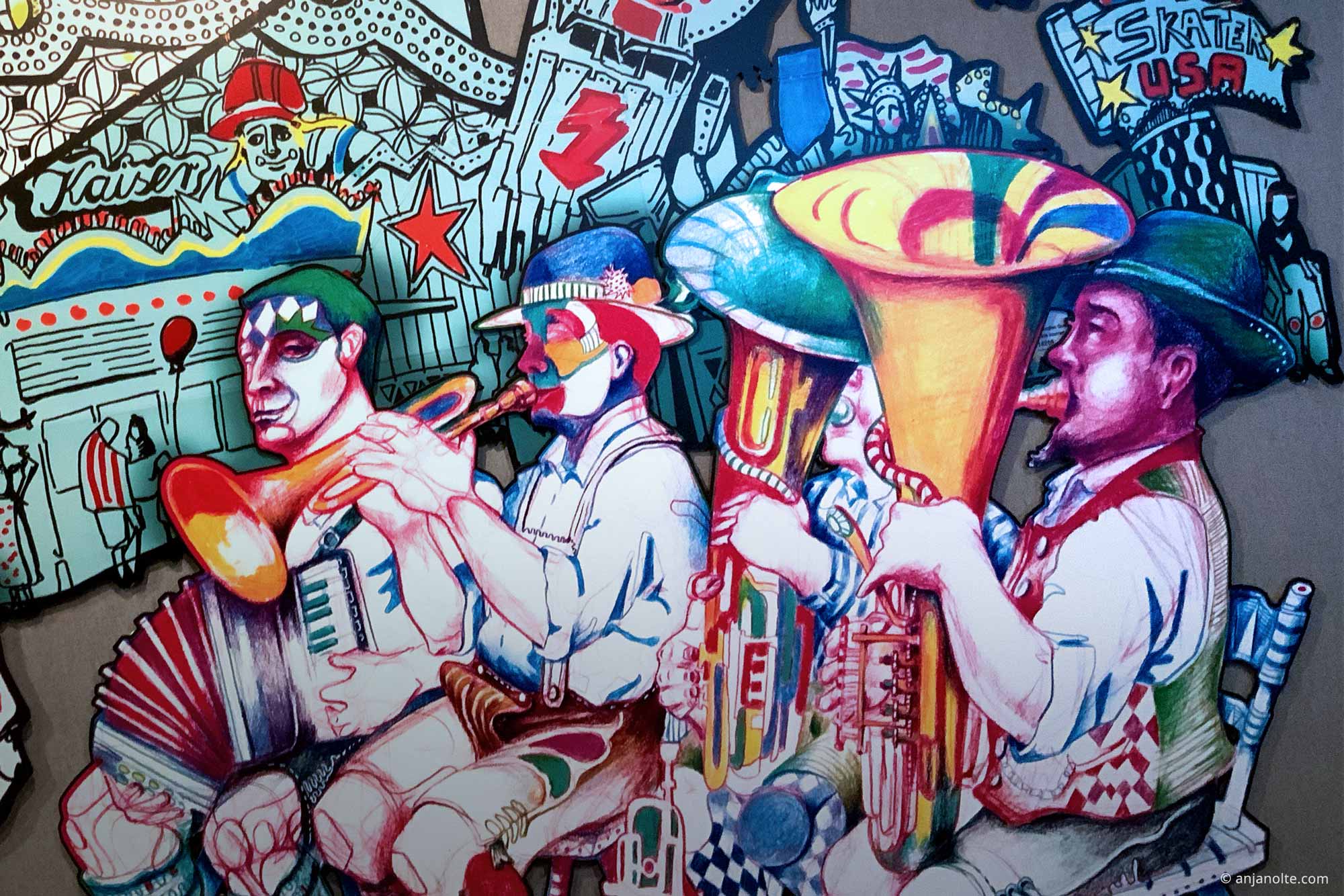 Vereinte Kräfte...
In so einem Projekt, steckt – wie man schon ahnen kann – viel Arbeit. Und natürlich sind die Kompetenzen von unterschiedlichen Fachkräften gefragt. Da wären Malte Dinkela ( Dinkela Druck ) mit seinem Druckteam, die für die herrlichen Drucke, Fräsen, Schleifen, Antransport und Montage vor Ort verantwortlich sind. Vielen Dank fürs die wiederholt grossartige Zusammenarbeit. Und natürlich der Kopf vom Ganzen, Svenja Hansen, Director Interior Design von Motel One. Durch ihr ganz besonderes Gespür für Design und Komposition ist die Wandgestaltung noch um vieles schöner und ausgewogener geworden. Herzlichen Dank!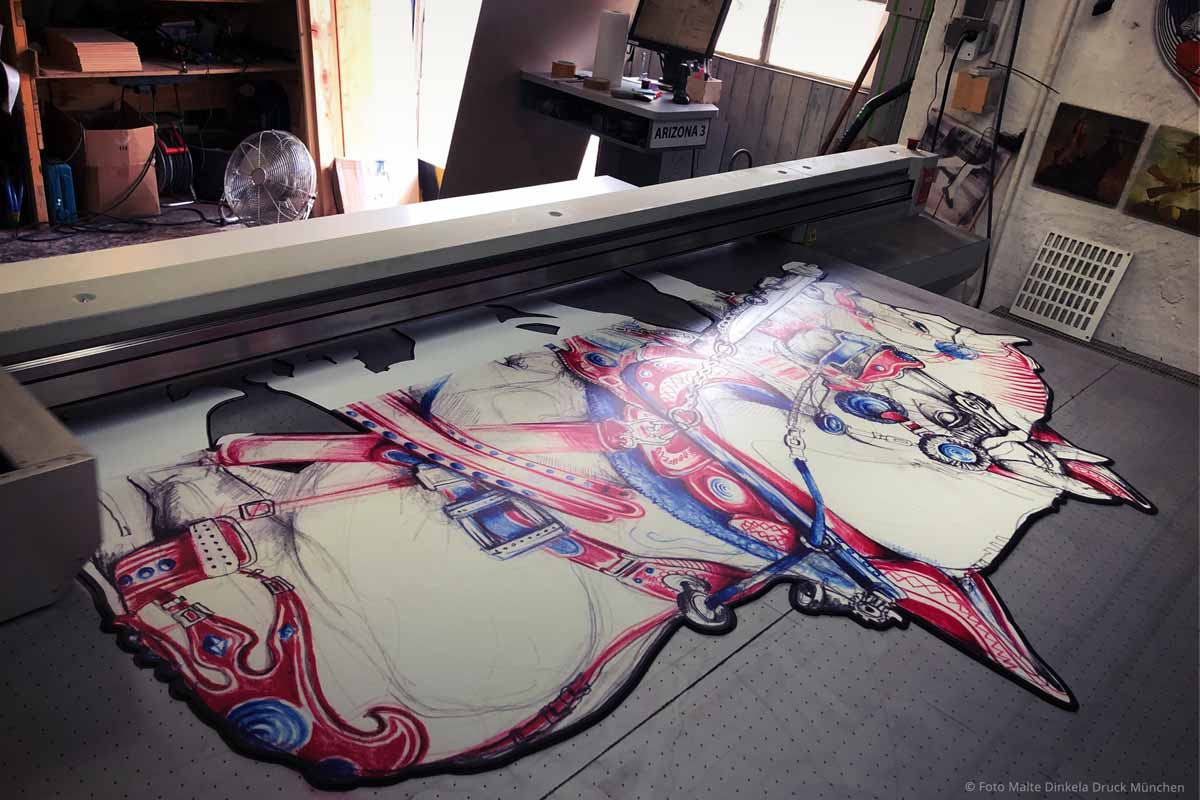 Combined forces...
As you can guess, there is a lot of work involved in such a project. And of course, the skills of different specialists are required. There is Malte Dinkela (Dinkela Druck) with his printing team, who are responsible for the wonderful prints, milling, sanding, transport and assembly on site. Thank you for the great cooperation again. And of course the head of the whole, Svenja Hansen, Director Interior Design at Motel One. With her very special feel for design and composition, the wall design has become much more beautiful and balanced. Thank you very much!